Brandon Baker

Realtor®

Brandon Baker

Realtor®

1551 N. Waterfront Pkwy, Suite 110 Wichita, Kansas 67206

| Buyer Agent | Seller Agent |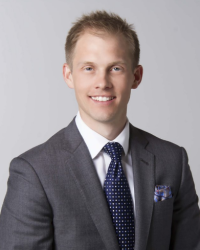 A native of Wichita, Brandon Baker joined the Real Estate industry in 2003 as a sales assistant for a prominent local residential developer. His time helping clients build their dream homes in Wilson Estates, Rocky Creek and Reed's Cove paved the way for a life-long career. In 2005, Brandon joined The Carnahan Group to mentor under Wichita's most successful Real Estate broker, Cindy Carnahan. Brandon has enjoyed the opportunity to serve with The Carnahan Group as they have grown into Wichita's leading Real Estate team. In addition to his extensive experience in resale homes, Brandon is also well versed in new construction and the downtown Wichita condo market. Brandon is married with one child and thoroughly enjoys time with family, Shocker sports, and supporting many local community organizations.