Linda Craft & Team, REALTORS®, the Triangle's top ranked Real Estate Team and Corporate Real Estate Sponsor for the Carolina Hurricanes since 2006, serving clients in all price ranges. Craft is a woman owned, local boutique company committed to the highest level of customer service in...
7300 Six Forks Rd, Raleigh, NC 27615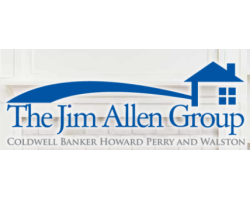 The Jim Allen Group is a Nationally recognized and award-winning real estate team in Raleigh, NC, built on one simple truth; our customers are our #1 priority. We have a powerful team of agents, appraisers, closing managers, listing managers, and marketing staff supporting our agents. Each...
5000 Falls of Neuse Rd., Suite 235 Raleigh, NC 27609