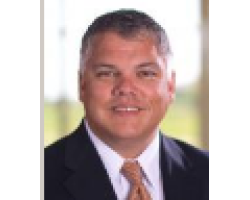 Our goal at the Benda Team is to make your real estate transaction as smooth as possible. In today's real estate market, there is simply no substitute for a full-service real estate team working for you. We are a dedicated and knowledgeable real estate team providing you with highly specialized...
4501 Prairie Parkway Cedar Falls, IA, 50613
Lockard Realty is the most useful real estate website in the Cedar Valley, with advanced search technologies that allow you to easily view residential and commercial real estate listings in Waterloo, Cedar Falls, Evansdale, Janesville, Hudson, Gilberville, Dunkerton, Denver, Dike, New Hartford,...
4501 Prairie Parkway Cedar Falls, IA, 50613
The Sulentic-Fischels Commercial and Residential Group brings a great deal of knowledge and many years of experience to the table. Together they have become the most aggressive and successful commercial and residential real estate company in the Cedar Valley. As a whole, the company had over...
3510 Kimball Avenue Suite H Waterloo, IA 50702