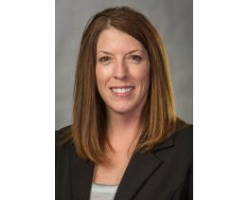 Robin Fish joined Newmark Grubb Zimmer in 2015 and currently serves as a property manager. Ms. Fish most recently spent seven years with the Downtown Overland Park Partnership, where she was involved in economic development and marketing as well as tenant and property owner support. Prior to...
1220 Washington Street Suite 300 Kansas City, MO 64105
Suzie has served the Kansas City commercial real estate business for years as a broker and as a developer. Formerly with Nicholson Group, and Cohen Esrey Real Estate Company, Suzie is an urban core expert specializing in the leasing, sales and redevelopment of historic buildings.
122 Southwest Blvd Kansas City, MO 64108