info@bouma.comTo best serve his clients, Martin Bouma and his enthusiastic real estate team create a customized marketing plan for each Ann Arbor home seller and buyer they represent. Thorough market knowledge, exceptional follow-through, and good old common sense are the hallmarks of the Bouma...
564 South Main Street, Suite 100 Ann Arbor MI 48104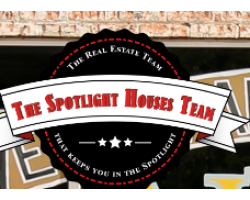 Since joining forces as one of the most successful teams in the area, Daniel DeCapua and Samuel Vail have established a reputation of providing "Red Carpet" service to their clients with quick results and expert knowledge. Both stemming from the entertainment business and being in the...
325 W. EISENHOWER PKWY ANN ARBOR, MI 48103
You're making one of the biggest investments of your life. You need agents you can trust, whose integrity is impeccable, whose professionalism is unquestioned. With Trillium, you can be confident we're taking care of the many details, allowing you to relax and celebrate your new home or sale.
323 Braun Ct Ann Arbor