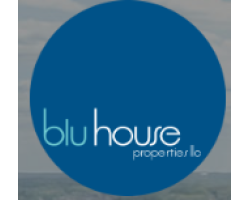 Blu House Properties was founded by Ryan Ogle. After working for a couple of different brokers in Grand Rapids, Ryan brought the vision of Blu House Properties to life. The vision includes a tight knit group of energetic professionals that are well educated in business and real estate matters to...
1680 East Paris Avenue SE - Suite 200 Grand Rapids, MI 49546
Thank you for visiting May Group Realtors RE/MAX of Grand Rapids– the best resource for selling homes and finding homes for sale in downtown Grand Rapids and the surrounding area. If you're looking for a Grand Rapids realtor, we have years of experience, a superior knowledge of the areas,...
4362 Cascade Rd SE #208 Grand Rapids, MI 49546
The Greenridge Realty office is located at 2213 Wealthy St., Suite 200, which is in the newly revitalized Gaslight Village section of this historic community. Located just minutes away from Reeds Lake, East Grand Rapids has fine restaurants, shopping, excellent schools and world class medical...
2213 Wealthy Street SE Grand Rapids , MI 49506