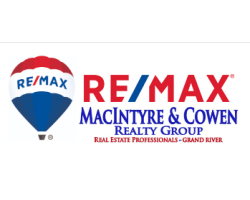 As part of RE/MAX MacIntyre & Cowen Real Estate Professionals was founded by Peter MacIntyre and Eleanor Cowen. MacIntyre & Cowen is comprised of a full time selling team, 8 accredited buyer's agents and 4 full time staff are committed to providing you integrity, knowledge and...
2824 E Grand River, Suite C, Lansing MI 48912
We are focused on providing you with the best results and service in the industry. We listen carefully to understand your real estate goals and work hard to create solutions that make sense for you. Whether you are new to the market or an experienced investor, we have the expertise, proven...
322 Abbot Rd East Lansing
Establishing a team means working together to ensure all of our clients receive the best representation possible. As a team with listing specialists, buyer specialists, transaction coordinators, marketing specialists, and internal sale associates we are able to enhance the quality of service...
3490 Belle Chase Way Ste. 130,Lansing,MI 48911